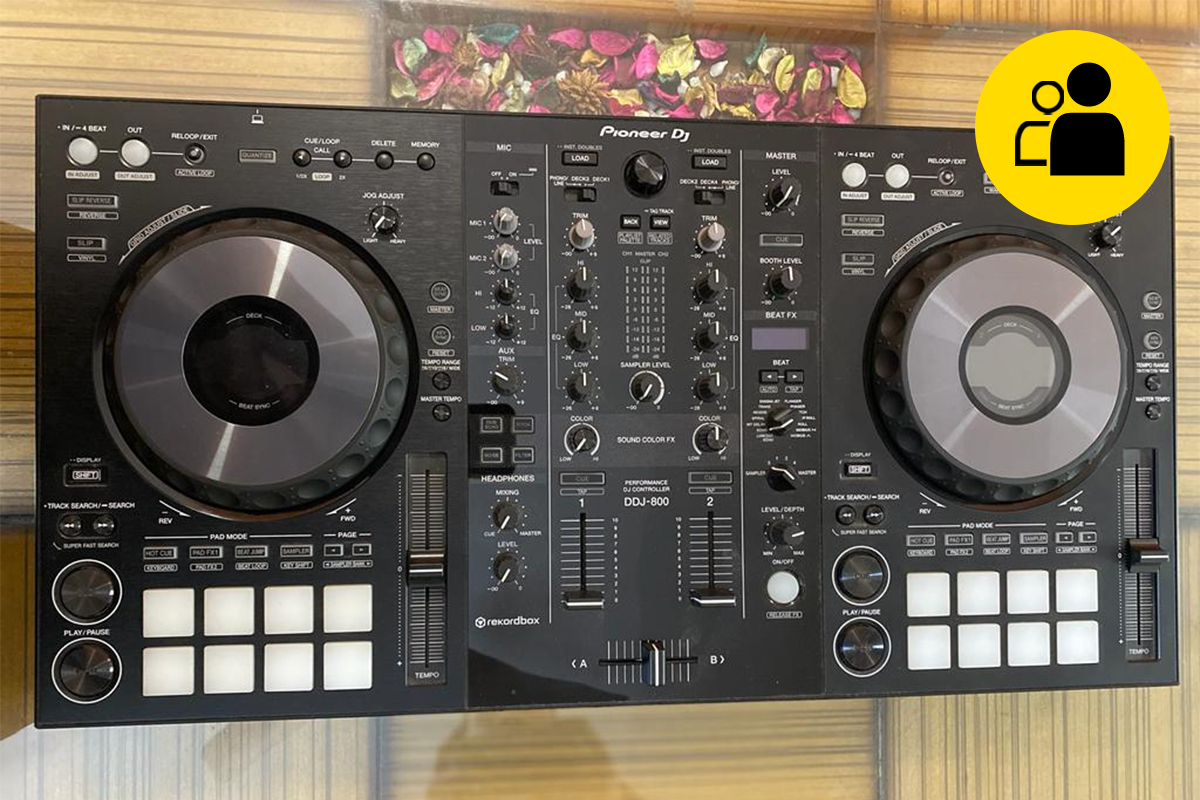 Pioneer DDJ 800 (Pre-Owned)
Pioneer DDJ 800 (Pre-Owned)
Product Code:
Availability:
Type:
Pioneer DDJ 800 (Pre-Owned)
Call for Availability
Pre-Owned
Includes 9v DC power supply (300mA / Negative Tip)

Includes 1/8" to 1/4" cable for Neuro Mobile App connection.

Power Consumption — 150mA

USB port — Connects to Mac or Windows PC for firmware updates and the forthcoming in-depth effects editing software.

Brushed anodized aluminum housing.

Dimensions: L: 4.5 in./11.4cm x W: 2.75 in./7cm x H: 2 in./5.1cm (including knobs)
The Official Kingmaker Fuzz Demo Video
The Kingmaker Fuzz is clearly not a typical stompbox - its sleek exterior looks fairly straight-forward, but this machine was built with serious under-the-hood muscle. Out of the box it offers outstanding tonal range and a super-simple set of controls, but dig a little deeper and discover the hidden power and flexibility of this stompbox. With the Neuro Editor's 40+ additional overdrive, fuzz, and distortion engines combined with a massive set of adjustable parameters, the Kingmaker is the platform on which to craft your perfect drive pedal.
"2-channel performance pro DJ controller for rekordbox Serial Number - SIMP002090EQ